You are here2012 ISAJ Symposium
2012 ISAJ Symposium
---
India-Japan Symposium on "Frontiers in Science & Technology: Successes and Emerging Challenges"
Venue: Indian Embassy Auditorium, Tokyo
Date: 20-21 September 2012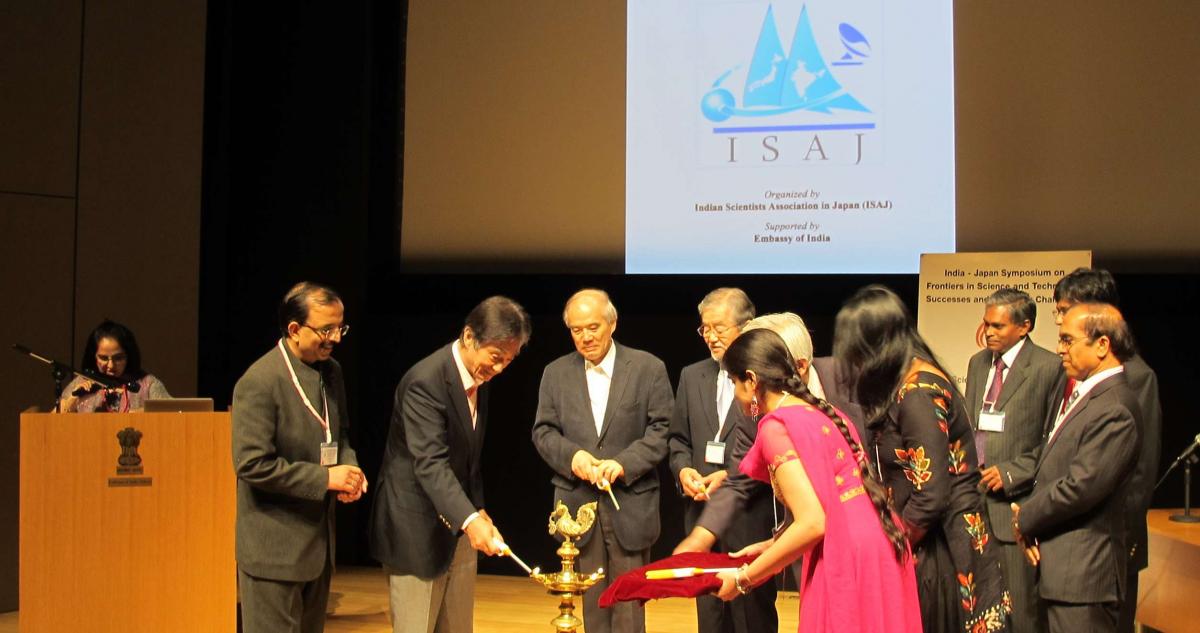 The Indian Scientists Association in Japan (ISAJ) has organized the third India-Japan Symposium on Frontiers in Science & Technology: Successes and Emerging Challenges. High-level dignitaries, top-level academicians and emerging young scholars attended the symposium held on 20-21 September 2012. Among the dignitaries who spoke at the inauguration session are H.E. Ms. Deepa Gopalan Wadhwa, Ambassador of India, Tokyo, Prof. Takashi Onishi, President, Science Council of Japan, Prof. Yuichiro Anzai, President, JSPS, Dr. Chadaram Sivaji Counsellor, Science & Technology, Embassy of India, Prof. Sukekatsu Ushioda, President, NIMS, Prof. Yasuhiro Iwasawa, Univ. of Electro-Commun. Tokyo, Govindan Parayil Vice-Rector, United Nations University and Prof. Kiyoshi Kurokawa, Chairman, Health and Global Policy Institute spoke at the inauguration session. This year's symposium assumed great importance since it forms a part of celebrating 60 years of diplomatic relations between India and Japan.
The inauguration was followed by five scientific/technical sessions on (1) Life Sciences (2) Earth Sciences (3) Accelerator Related Sciences (4) Material Science (5) Space Technology. At the end of the symposium a panel discussion was held to discuss emerging opportunities to develop exchange programs for scholars of both countries and develop joint research projects.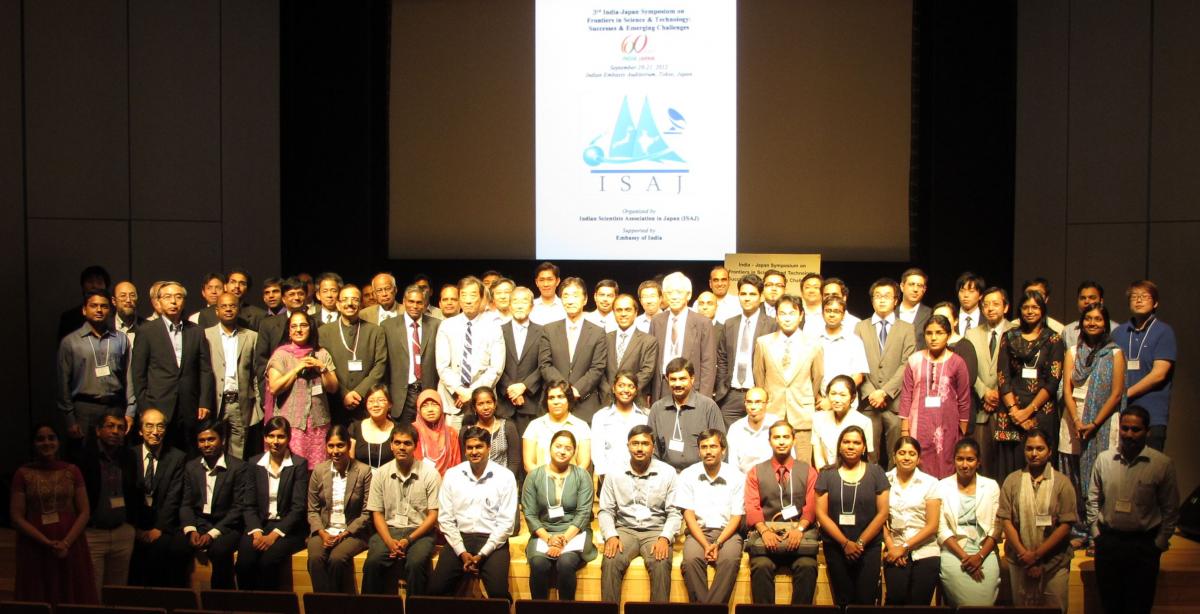 Acknowledgements: ISAJ thankfully acknowledges generous support of the Indian Embassy and financial contributions of Bank of India, Forecast Ocean Plus, New India Assurance, State Bank of India and Sun and Sands Group.